Can you really manage to put in a new laminate or hardwood floor if you're on a tight budget?
"Absolutely," says Jeff Blackburn, Technical Advisor at AffordaFloors.com. "Knowing where to purchase your flooring and installing it yourself can literally save you thousands of dollars."
Laminate and hardwood flooring are the types of floors that best lend themselves to a do-it-yourself renovation. Most flooring comes with installation instructions, but you can also call or email the business you bought it from for some advice on installing the particular type of flooring that you purchased.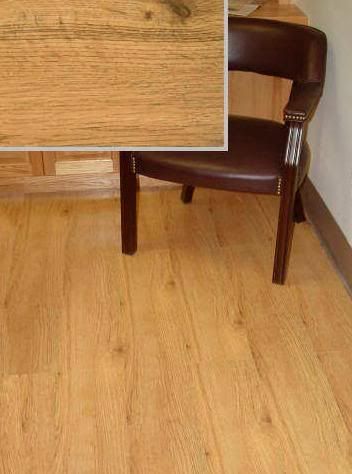 "It's not as hard as most people imagine it to be. If you are the least bit handy with basic tools, you can install it yourself," says Blackburn.
For hardwood floors, all you'll need are a few basic tools for cutting and measuring, and a trowel for spreading the adhesive. Laminate flooring will call for an installation kit, which usually runs around $20, as well as the basic tools.
Jeff Blackburn advises that the best prices for flooring can be found online, with laminate and hardwood floors "at 30 to 50 percent below retail, sometimes even more if you check out the sale and clearance items." You can have it delivered to your door, but in most cases the shipping charges can be significantly reduced if you arrange to have your flooring delivered to a local shipping terminal, and pick it up yourself there…
The difference that a new laminate or hardwood floor can make in a room is dramatic, there is a tremendous selection of flooring choices available, and it's a do-able DIY project for many homeowners. Something to consider!
AffordaFloors is a leading seller of hardwood and laminate flooring. For more information on flooring products call 1-866-356-6789 or visit www.affordafloors.com.